Barry E. Woodard, PE
Barry's vast experience in the construction and engineering industry encompasses over 20 years. After graduating from NC State, he served in various positions including Design Engineer at a Pre-Engineered Metal Building manufacturer; Director of Business Development & Project Manager for a Commercial General Contractor; and Chief Technical Officer for an Autoclaved Aerated Concrete manufacturer. Barry started Woodard Engineering in 2002.
Barry earned his BS Degree in Civil Engineering, with an emphasis in Structrual Engineering, from North Carolina State University in 1991.


William P. Sease, PE, SECB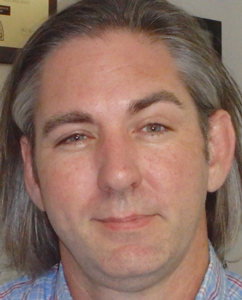 William has been providing structural engineering services since graduation from NC State. During this period he has assisted a wide variety of clients on numerous large and small scale projects. His experience includes conventional and unique structural designs and remediations for both commercial and residential projects.
William graduated from North Carolina State University in 1995. He received a BS Degree in Civil Engineering with a concentration in both Structural and Geotechnical Engineering.